Try if you will to keep up with actor, singer, performer Jordan Fisher, but know that it won't be easy. Fresh off of a recent stint with Broadway's "Hamilton," Fisher is looking ahead to next week's Radio Disney Music Awards where he will be hosting the show for the first time.
Before Fisher headed to L.A. for the big event, ABC News toured areas of New York in honor of National Park Week.
Here's a few things to know about Jordan Fisher:
He recently starred in the hottest show on Broadway
Fisher is fresh off of a stint with the Broadway smash hit "Hamilton." He took over the roles of John Laurens and Philip Hamilton last November. During his time with the show, Fisher participated in the Hamilton Education program that gives students an opportunity to see the show and chat with the actors about what they've learned.
WHAT TO KNOW
Jordan Fisher talks Hamilton and hosting the Radio Disney Music Awards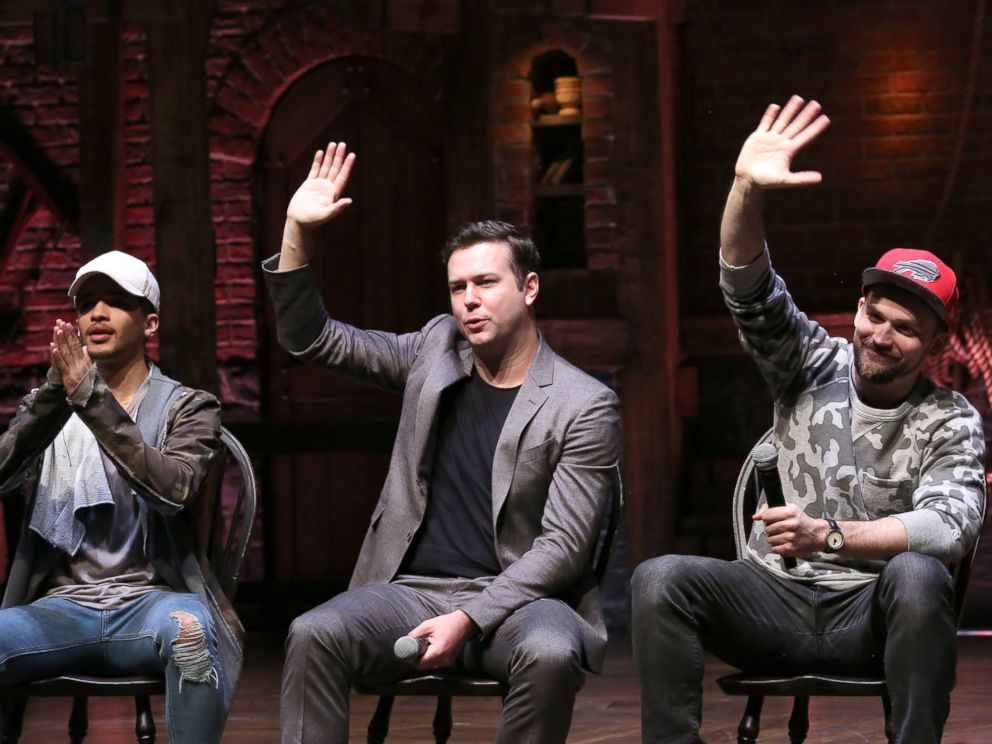 Fisher has a new love of history
Perhaps his new love of history stems from his recent Broadway role as a historical character. But now Fisher has a yearning to take a closer look at some of the national treasures. And he's partnered with the U.S. National Park Service (NPS) to remind Americans what they could be missing. Fisher explained why he's chosen to participate in a new campaign with the NPS.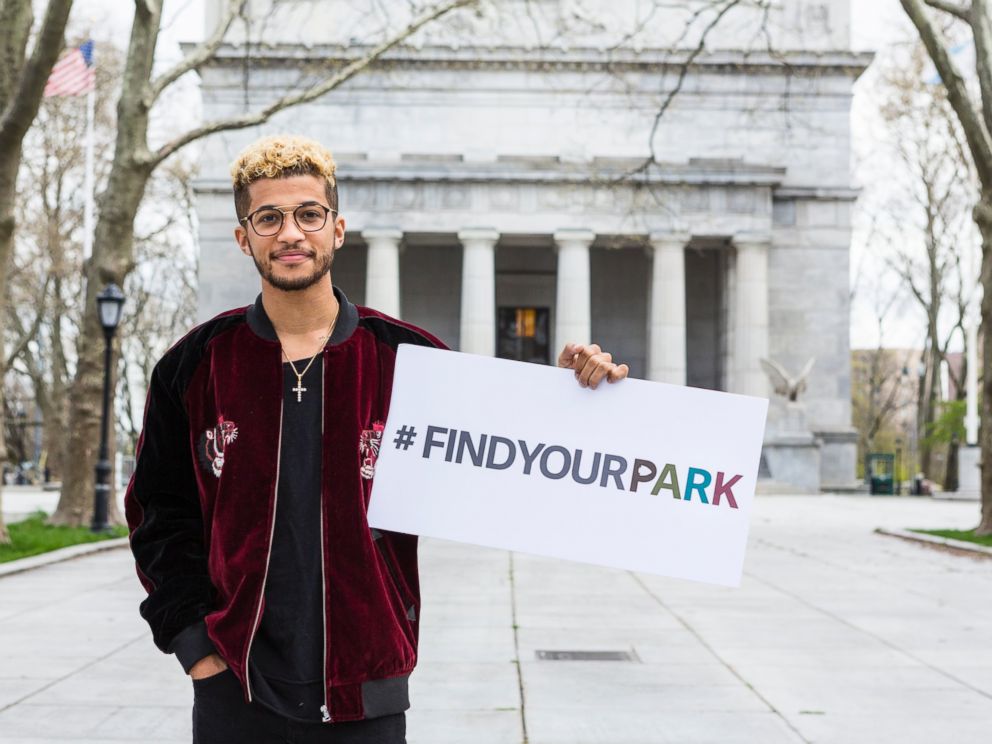 "All of the parks tell a story, a story about the cultivation of our country and how we got to where we are today," Fisher said. "Some of these places are frozen, frozen in time. You can go back and see some of these places the way that they were 200 years ago. It's so cool to see and I think shedding light on the cool factor of that is something that is very important to me."
Some of Fisher's New York stops included Grant's Tomb, the Castle Clinton National Monument and the Hamilton Grange National Memorial.
Watch Jordan Fisher Tour the Hamilton Grange National Memorial:
]/>
Fisher will host the upcoming RDMAs, perform and possibly win a "Golden Mickey"
Fisher has been tapped to be one of the hosts of this year's Radio Disney Music Awards. While hosting the show is already a big deal, Jordan is also scheduled to perform. He's also a nominee in "The Freshest – Best New Artist" category. The extravaganza will air April 30 on the Disney Channel.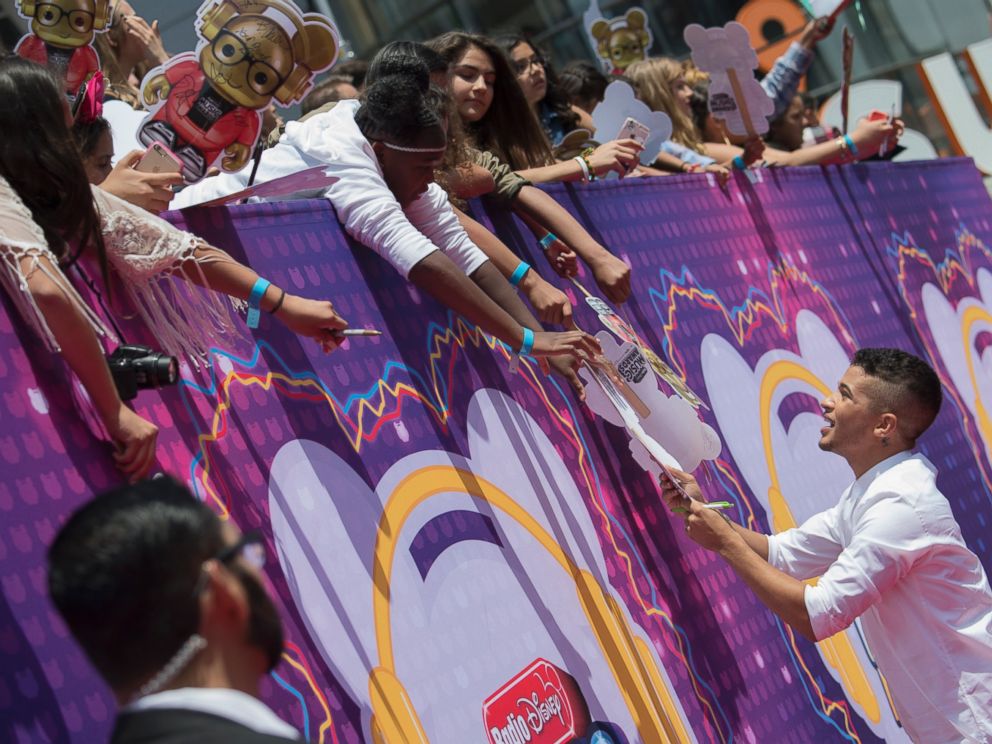 Fisher talked about his special connection to Radio Disney.
"I feel like a big part of the Radio Disney family. They were the first station to ever play my music before I was signed. And I've attended every Radio Disney Music Awards since the beginning, from the very first one. And I've been a part of the show in every capacity from presenting to performing at the after party, to just being there in attendance."
He's been acting for many years
TV fans will recognize Fisher from his appearances on kid-favorite shows like "iCarly," "Liv and Maddie" and "The Thundermans." Fisher has also been touted as the breakout star of the recently televised production "Grease: Live." He talked about his journey to stardom
"I've been at it for 13 years," said Fisher who will celebrate his 23rd birthday next week. "I'm grateful. And it takes time. It takes people believing in you. It takes all of the same kind of energy going in one direction."
Fisher and his Hamilton buddy Lin-Manuel Miranda teamed up for a music video
The "You're Welcome" video featuring Fisher and Tony Award winner Lin-Manuel Miranda has nearly 3-million views on YouTube. The duo present a beautiful rendition of the song which was first heard in the Disney film "Moana."
Watch the music video of Jordan Fisher and Lin-Manuel Miranda singing "You're Welcome":
]/>
Fisher has been tapped to sing Disney World's brand new 'Happily Ever After' theme song
The song will be featured with the park's new fireworks display. "I'm one of the lead vocalists on it," Fisher said, "being immortalized in the park and I'll be able to take my kids to it. That blows my mind. It's so, so cool. I'm so excited. I'm just gonna sob the first time I hear it, and second and third and sixth and ninth. I can't wait. It's a long-time bucket list dream come true that I didn't know would ever happen in my lifetime. What are the odds that I'd be asked to do that? And I just can't even express how insanely grateful I am."
A sneak peek of the brand new theme song is here::
]/>
Watch Fisher hosting the Radio Disney Music Awards Sunday, April 30 on the Disney Channel. And as part of his partnership with the National Park Foundation, the official charity of the National Park Service, Jordan's Parks 101 story, "The Lesser Known Story of Alexander Hamilton," can be viewed via Jordan's Facebook page.
The Walt Disney Company is the parent company of the Disney Channel and ABC News.
Trending Hairstyles
Source : https://abcnews.go.com/Entertainment/things-radio-disney-music-awards-host-jordan-fisher/story?id=46909958