Lewis Hamilton speaks to Sky F1's Rachel Brookes and explains why he appeared to have problems with his pace in Budapest.
Lewis Hamilton has insisted he always had the Hungarian GP under control, telling Sky Sports F1: "I knew what l was doing".
Hamilton took the lead into the first corner and led the race from that moment until the chequered flag, but appeared to be struggling with pace as title rival and team-mate Nico Rosberg closed to within a second on two separate occasions during the closing stages. 
"I knew what I was doing, it's not like I've not been doing this for a long time," said Hamilton.
"There was never a moment that I felt that I was going to lose it. Because it's so hot here, you don't need a five or ten second gap. I just need to do what I have to do."
After grabbing the lead off the line, Hamilton never opened a gap larger than three seconds and at one point was asked by his Mercedes team to increase his pace in order to shake off the third-placed Daniel Ricciardo.
"It's really about give and take. If I picked up the pace in those early moments, I might not have been so quick in those last moments. 
"Today I really owned it and did what I had to do."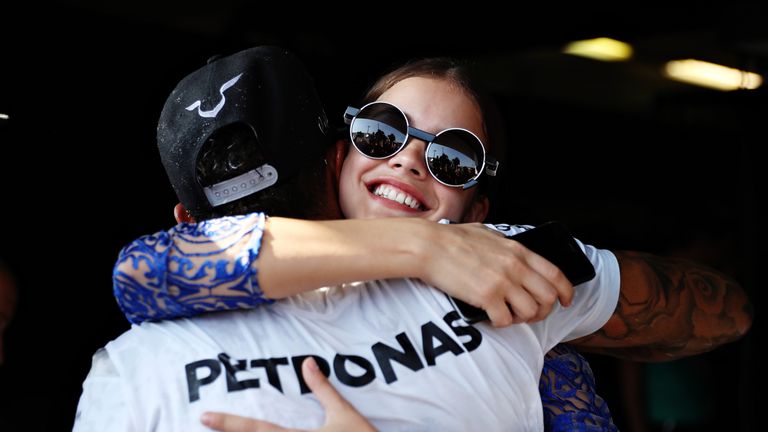 Hamilton's victory was his fifth at Budapest, setting a new record as he overtook Michael Schumacher to become the most successful driver at the Hungaroring.
"Through the weekend I got stronger and stronger. To win the grand prix and have a so-so weekend, I'm pretty happy with that," he said.
Mercedes' request to Hamilton to increase his pace included a warning that the team might have to let Rosberg pit first if he didn't up his speed. He immediately did so, causing some in the paddock to speculate whether Hamilton was deliberately attempting to back-up Rosberg into Ricciardo's Red Bull.
"It was nothing to do with Nico, I had no plans on him being anywhere else but second. I wanted him to stay in second. I was just managing the tyres," insisted Hamilton.
"I was chilled the whole time. I said to them 'just be chilled, I know what I'm doing'."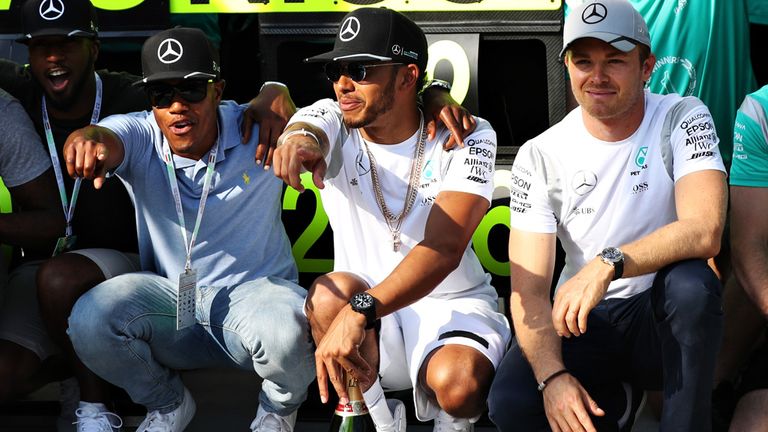 Sky F1's Johnny Herbert described Hamilton's victory, the 48th of his career, one of the most mature races he'd seen from the Englishman while the world champion himself admitted his impending engine penalties were on his mind throughout the race.
"There's no maybe about it, this engine won't go until the end of the season," Hamilton conceded.
"I'm trying to turn down the engine and save it where I can. It was just about managing it today, I didn't need to win by five or ten seconds."
Up next is the home race of his title rival - the German Grand Prix, which is also the last race before Formula 1 takes a break for summer.
Whereas Rosberg insists he is taking one race at a time and isn't thinking about the points gap, Hamilton's view is quite the opposite:
"I want to go into the summer break with what I have now, at least," he said.
Hamilton's lead in the championship is now six points. He has 192 points, while Rosberg in second has 186.