What a season it has been! There was been high points and low points – triumphs, tribulations and some rude shocks. All in all, it's been a season to remember, even if it didn't quite deliver on its early promise of a thrilling World Championship battle till the very end. Here are the highlights and top stories from the season:
Mercedes, Hamilton and Bottas
All eyes were on Lewis Hamilton after his defeat to teammate Nico Rosberg last year – and Hamilton fought back, and how. He waltzed home at the end of this season with a mean list of records in the bag – as the most successful British driver of all time (a statistic that's considered to be important as F1 is believed to be a British sport) and one of the most legendary racers in modern Motorsport.
He broke Michael Schumacher's record for the most pole positions in addition to bagging other records like most Grand Slams in a single season (three, more than Schumacher and Ayrton Senna), most poles at different circuits (24) and leads the list of the drivers with the most championship points ever.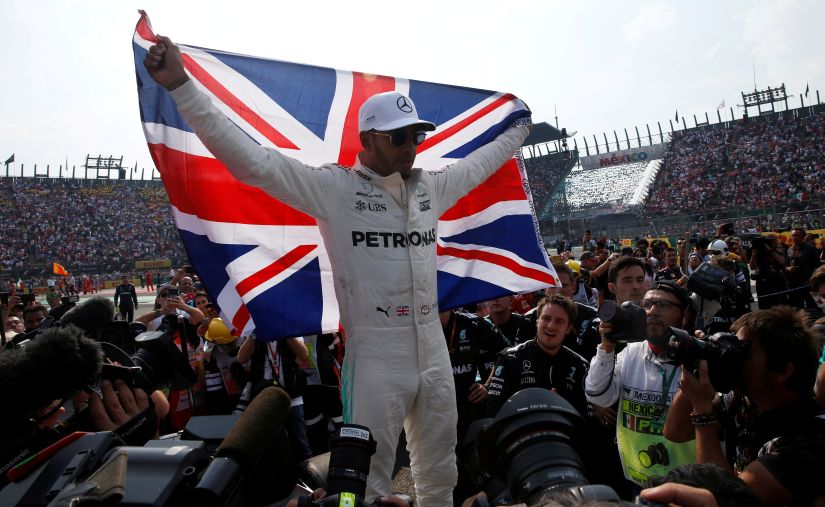 Mercedes' Lewis Hamilton celebrates after winning the World Championship at the Mexican Grand Prix He broke a bevy of records in his title-winning season. Reuters
Trending Hairstyles
Source : http://www.firstpost.com/sports/formula-1-2017-season-review-from-lewis-hamiltons-4th-world-championship-to-the-mercedes-ferrari-battle-4232951.html