The Employment Situation (a.k.a. the monthly jobs report) for February has arrived and is impacting the direction of mortgage rates this morning.
If the present trend holds through the day, we'll see rates finish out the week higher than where they started. Rates are expected to continue rising in 2018, so the smart decision for most borrowers is to lock in a rate sooner rather than later. Read on for more details.
Market Recap 3.9.18 from Total Mortgage on Vimeo.
Where are mortgage rates going?                                        
Monthly jobs report pushes rates higher
The monthly jobs report for February is out and it's showing that 313,000 jobs were added to the U.S. economy during that month. That's wildly higher than the 205,000 that analysts had expected. Even the high end range was only 230,000.
The report does have one glaring weak point in that average hourly earning came in one tenth of a point below expectations at 0.1%. Investors have been closely watching this metric and after the previous month's strength, today's reading is a bit of a disappointment.
However, despite the wage growth weakness, a headline reading as strong as this one is incredibly rare, and it certainly has financial markets abuzz this morning.
All of the major market indexes are trading higher today by a little less than 1.00%. With investors moving more into stocks, there's less money going into bonds, pushing Treasury yields higher.
The yield on the 10-year Treasury note (which is the best market indicator of where mortgage rates are going), is up about four basis points to 2.90%. That's just about its highest position of the week.
Mortgage rates typically move in the same direction as the 10-year yield, so rates are moving slightly higher right now as we approach the weekend.
The big news yesterday was the Freddie Mac Primary Mortgage Market Survey which showed rates moving higher for the ninth consecutive week. That's every single week in 2018. Here are the numbers:
The average rate on a 30-year fixed rate mortgage ticked up three basis points to 4.46% (0.5 points)
The average rate on a 15-year fixed rate mortgage moved up four basis points to 3.94% (0.5 points)
The average rate on a 5-year adjustable-rate mortgage rose one basis point to 3.63% (0.4 points)
Here is what Freddie Mac's Economic & Housing Research Group had to say about rates this week:
"The 10-year Treasury yield has been bouncing around in a narrow 15 basis point range for the last month. While the yield on the 10-year Treasury is currently below the high of 2.95 percent reached two weeks ago, mortgage rates are up for the ninth consecutive week. The U.S. weekly average 30-year fixed mortgage rate rose 3 basis points to 4.46 percent in this week's survey, its highest level since January 2014."
It's always worth noting that data for the survey is collected early on in the week and therefore does not reflect where mortgage rates currently stand. Obviously, this survey does not take into account today's monthly jobs report and the subsequent push higher for rates.
Rate/Float Recommendation                   
Lock now to try and get the best rate
Another week has come and gone and mortgage rates continue to move higher. If you're considering refinancing your current mortgage or buying a new home, we strongly suggest that you lock in a rate now in order to try and get the best deal possible.
Learn what you can do to get the best interest rate possible. 
Many analysts are calling for the 30-year fixed rate to move above 5% at some point this year, so the longer you wait the longer you run the risk of paying more. It only takes a quick phone call or a few minutes online to get started.
Today's economic data:                                 
Employment Situation for February
Fedspeak
Chicago Fed President Charles Evans will speak a few times today.
Notable events this week:                
Monday: 
PMI Services Index
ISM Non-Mfg Index
Fedspeak
Tuesday:    
Wednesday:      
Fedspeak
ADP Employment Report
International Trade
Productivity and Costs
EIA Petroleum Status Report
Beige Book
Thursday:        
Friday:       
Employment Situation for February
Fedspeak

>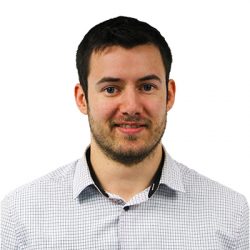 Carter Wessman is originally from the charming town of Norfolk, Massachusetts. When he isn't busy writing about mortgage related topics, you can find him playing table tennis, or jamming on his bass guitar.
Trending Hairstyles
Source : https://www.totalmortgage.com/blog/current-mortgage-rates/strong-monthly-jobs-report-pushes-current-mortgage-rates-higher/38017