History was made in Washington, D.C. on Monday morning when the Supreme Court overturned a 1992 federal law that prohibited sports betting in many states. It was a state law emanating from New Jersey at issue here, but the effects felt from this 6-to-3 ruling will be widespread. The Supreme Court opened the doors for sports gambling in many states by declaring that, essentially, betting is up to each individual state to regulate.
This doesn't mean that all 50 states will soon legalize sports gambling. But those states which choose to can. Legalized betting on sports is coming soon in New Jersey, and it will likely follow quickly in other states as well.
A ruling like this impacts many aspects of the public, from constituents to the United States itself (hello, taxes). But on a micro level, this will have impacts in every sporting league that draws enough interest to have bets placed on the outcomes of its games. The NFL, NBA and other such organizations will be at the forefront of these conversations. But perhaps no association will have more headaches stemming from this ruling than the NCAA.
Already mired in a wave of controversy concerning athlete compensation, particularly surrounding the issue of likeness (the ability for an athlete to be paid for their own image, be it via sponsorships or compensation for jersey sales), which the NCAA-formed Rice Commission recently supported in terms of an athlete's rights. The incoming wave of legalized sports betting in many states creates yet another issue for the NCAA to tackle.
There are many questions the NCAA will need to address following this ruling. We'll try to hit on the big ideas here: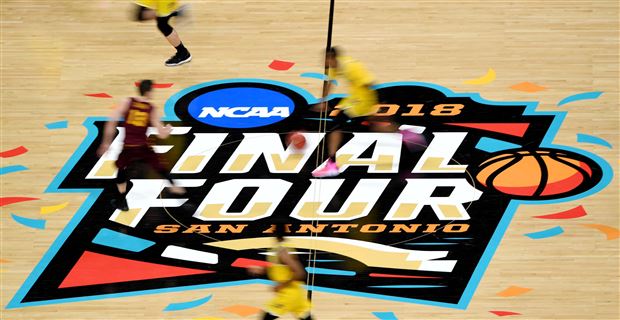 1. Will the NCAA adjust its stance on betting?
The NCAA's current stance on the issue is rather clear: "Don't Bet On It." These words are posted in bold on the organization's sports wagering landing page with the NCAA declaring at the top of the site, it "opposes all forms of legal and illegal sports wagering, which has the potential to undermine the integrity of sports contests and jeopardizes the welfare of student-athletes and the intercollegiate athletics community."
Well, it's about to be legal in many places and the NCAA won't have any say on if it happens or not. You can already bet in Vegas on college athletics, and it's going to happen legally across the country now.
At initial blush, it appears the NCAA will look at adjusting its policies on sports betting to reflect the ruling from the Supreme Court.
"Today the United States Supreme Court issued a clear decision that PASPA is unconstitutional, reversing the lower courts that held otherwise," NCAA chief legal officer Donald Remy said in a statement. "While we are still reviewing the decision to understand the overall implications to college sports, we will adjust sports wagering and championship policies to align with the direction from the court."
2.
How does this impact an athlete's ability to bet?
It's worth asking: Will athletes be able to bet now that it's legal? The most likely answer is no. After all, the NCAA's current rules don't allow any form of wagering semi-involved with sports. This, according to a "Don't Get Flagged" poster against gambling on the NCAA website, includes: Super Bowl Squares, fantasy leagues, prop bets and a myriad of other forms of gambling.
But if it's legal for everyone else in the country, can the NCAA really say no?
The short answer is yes. Just look at how the NCAA handles the issue of likeness and benefits, something people in any other walk of life can take advantage of but athletes cannot. It's part of the agreement they sign when accepting a scholarship to an institution and to remain eligible.
Yet, this is another issue in perception. That leads us to my next question ...
3. How can the NCAA square that others can legally make money on college athletics but the athletes can't themselves?
The issue of athlete compensation isn't new, nor will I try to tackle the extremely complicated issue here. Though, I am perfectly willing to point out the hypocrisy that's set to come in the fall. There will be likely millions of legal bets placed during the college football season, which will allow gamblers to make money off these collegiate competitions. Yet, the players on the field playing in these games won't see a dime.
This isn't new. Players don't make any money from ticket sales or TV rights deals. But it's now further magnified since plenty of others outside an individual institution can now make money with these events.
Betting helps popularize a sport. It's been a silent partner in the underbelly of athletics for a long time, and now it's about to come into light. There's no question the ability to bet on a game – be it fantasy sports or a simple over/under – drives interest in the events. That's well and good in a pro league where players are compensated and eventually the betting-driven interest translates to the sport's bottom line, which then finds its way into a player's paycheck. But that's not going to happen in college athletics.
Millions, if not billions, of dollars will change hands each year due to the final score in a college sporting event. Yet, the athletes playing said games won't see a dime of it.
Can that continue? That's something the NCAA will have to answer eventually.
Trending Hairstyles
Source : https://247sports.com/Article/Sports-betting-Big-questions-arise-for-NCAA-following-Supreme-Court-ruling-on-sports-gambling-118213911