"This is the best Lewis Hamilton - both on and off the track - that I have worked with."
So said this week a man with ultimate authority to make such a claim - Mercedes boss Toto Wolff, the leader of F1's current superpower.
The stats, not to mention the consensus within the paddock, back up Wolff's argument. Hamilton has won six of the last seven races to all-but secure a fourth world championship. "His performance at the moment is just staggering," said Sky F1's Pat Symonds. "He's almost driving above himself at the moment."
But Hamilton's best-ever season begs an obvious question: why now?
Here are ten critical moments that have inspired Hamilton to new heights in 2017...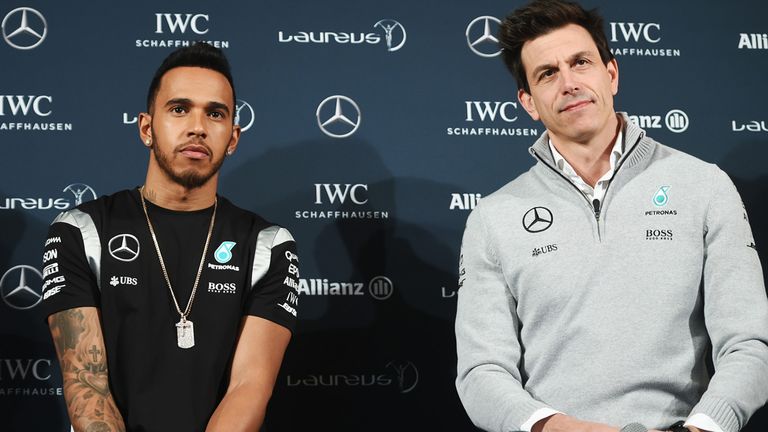 The kitchen chat with Wolff
Rewind just 11 months and Hamilton's relationship with Mercedes was, if not frosty, somewhat cloudy. While the F1 year had ended with another title double, Hamilton had been beaten to the Drivers' Championship by team-mate Nico Rosberg - with whom he had barely been on speaking terms - after repeatedly complaining during the season that his engineers had been swapped to the other side of the garage. 25 precious and pivotal points were lost when his engine blew in Malaysia. " "Something just doesn't feel right," said Hamilton. A week later came Snapchat and meltdown in Japan. A blistering on-track recovery followed but it wasn't enough to stop Rosberg taking the crown.
And to make matters worse, far worse, his tactics in the season-ending Abu Dhabi finale were publicly rebuked by the Mercedes pitwall. Then it was revealed Hamilton had threatened to quit Mercedes mid-way through the campaign.
In hindsight, there was a lot at stake when, at his own instigation, Hamilton sat down for a Saturday night chat around Wolff's kitchen table in early December. Home truths, it seems, were said by both parties.
And then, presumably, both Wolff and Hamilton realised how much they needed the other.
The relationship was patched up, sorted out, solidified, strengthened. "We just had an amazing meeting...we are going to be the strongest partnership next year," Hamilton told his social media followers. the next day.
Nor, almost a year later, has he forgotten the meeting's significance. "Going to see Toto at the end of last year was crucial in terms of solidifying longevity within the team," he told reporters last week in America.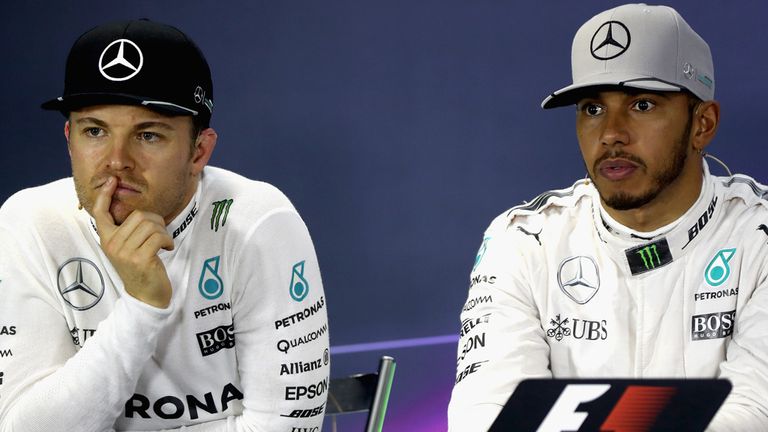 The departure of Nico Rosberg
So just how bad had Hamilton's relationship with friend-turned-foe Rosberg become prior to Nico's unexpected retirement? The more we hear about it, the worse it sounds. "Ultimately nobody knows what happened within the team apart from the people that are in the team who would be able to tell you how the dynamic was," Hamilton said last month. "For sure it was uncomfortable".
By the end, it seems, the Rosberg-Hamilton rivalry had descended into outright animosity. "It affected Lewis mainly," admitted Mercedes chief Niki Lauda. Wolff, meanwhile, famously described Rosberg as "the vicious one" in April when he reflected on the new-found harmony within Mercedes - and the impact on his lead driver.
The arrival of Valtteri Bottas, with an altogether more placid personality than Rosberg's, changed the dynamic within Mercedes and transformed Hamilton. "Lewis developed in a very impressive way as a personality over the winter," reflected Wolff. "He came back a different person."